The WowWee Cyber Spider is a great remote controlled Robot!
It has funny sounds, 2 speeds, programmable possibilities and the coolest Design ever !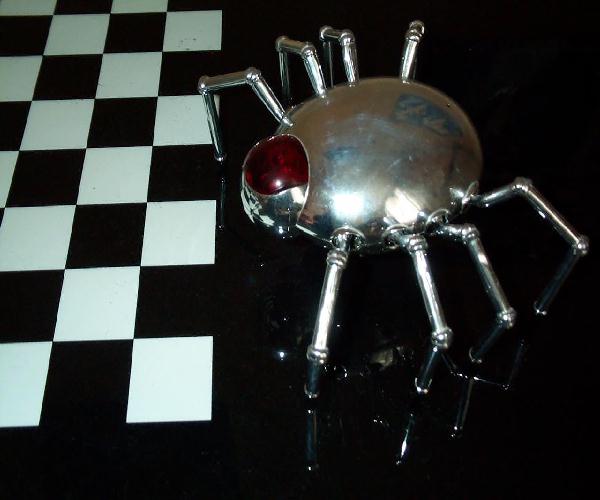 The Original ! (differents colours possible !)
But it has no backward fonction so it gets stuck easily if you don't live in Versailles Palace (like I do !).
I just add 2 relays and 2 transistors for this mod., now it can turn like a tank (both sides), and backwards too if Garfield is coming !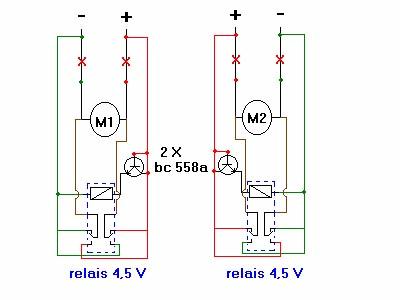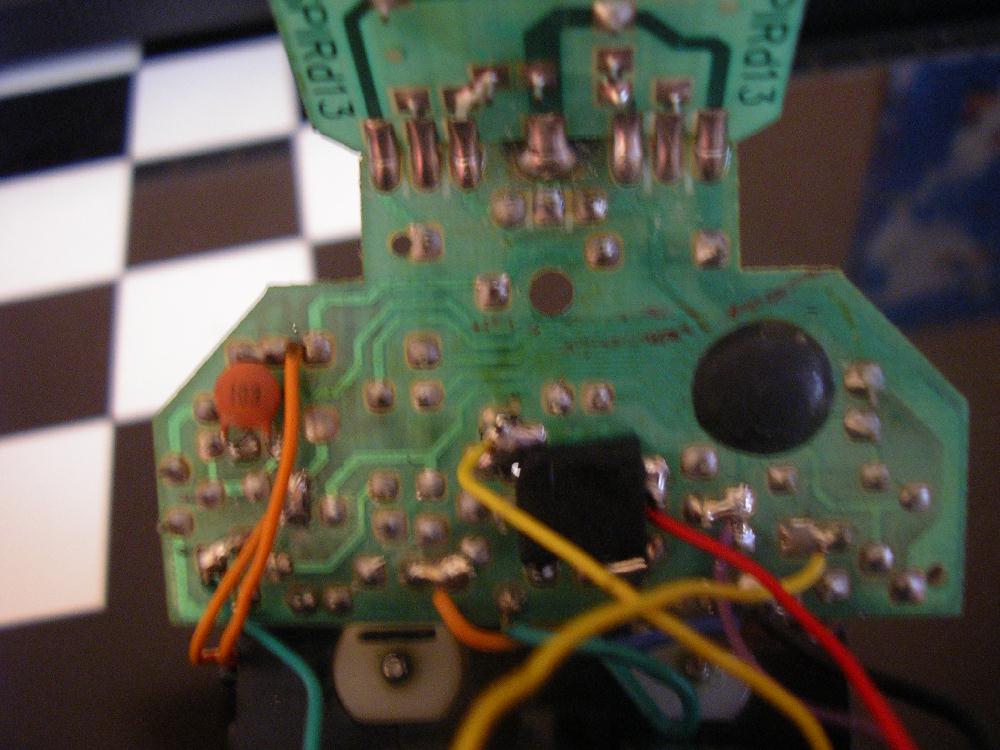 Drawing and connection to the mother-board.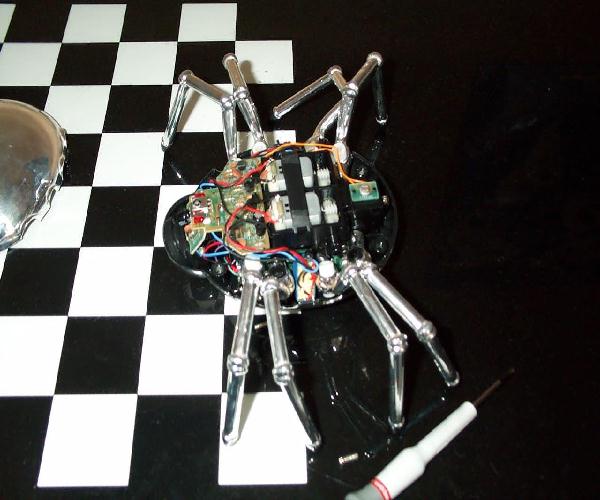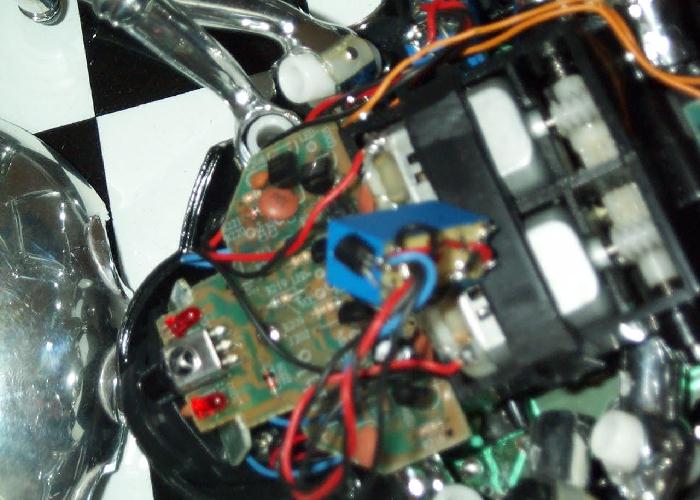 Location of the relays ! Space is missing, I put them between the middle-legs therefore need to cut the fixation of the Body-shell !

Thanks again to them for bringing on the market nice and cools Stufs !